Anaru Dunn-Waipouri
Nelson Branch Manager
Heading our Nelson based team is CopTTM expert Anaru.
A tenacious problem solver, Anaru is a qualified L1 STMS Trainer, ensuring our Nelson branch maintain the same high Wilsons standards when it comes to knowledge and safety. Anaru is a real go-getter, happy to get out on the road with his team and bring his big dreams for the region to life. With values and ethics second to none, Anaru works tirelessly to ensure the success of all works while building lasting relationships with our clients in the Nelson region.
contact our nelson team
Meet The Team
Meet the Nelson Team
Our management team, with over 40 years experience combined work together to ensure the values of Wilsons TM are upheld not only on the road but within every moving part of the company. We are always accessible and regularly go out on the road with our crew too. We are building relationships with lasting friendships.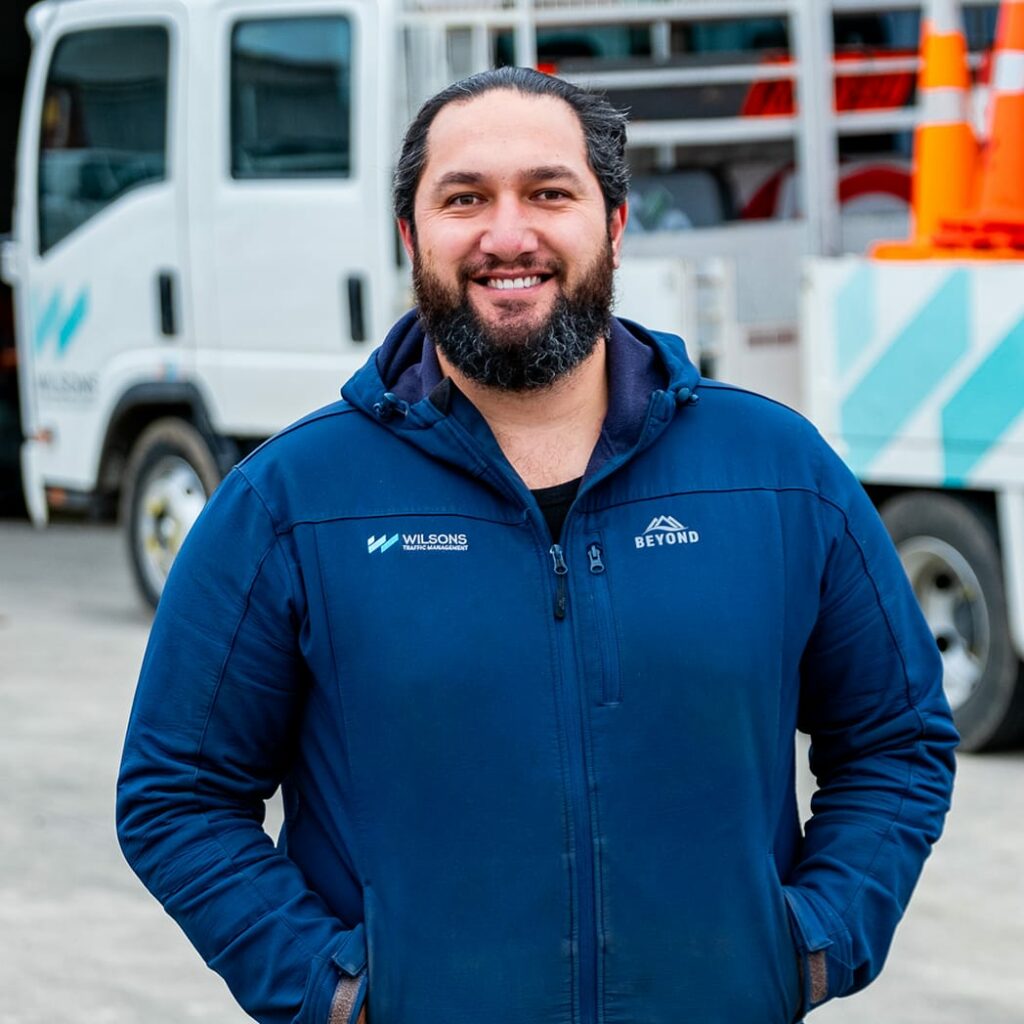 Anaru's ambition, strong work ethic and positive can-do attitude saw him successfully start up the Nelson branch in 2021. With a wealth of knowledge stemming from over 10 years' experience in the industry, Anaru thrives in his position as the Nelson Branch Manager. His enthusiastic and proactive approach has ensured the team are continuously developing their confidence and skillset, while delivering exceptional service and building strong relationships with our clients.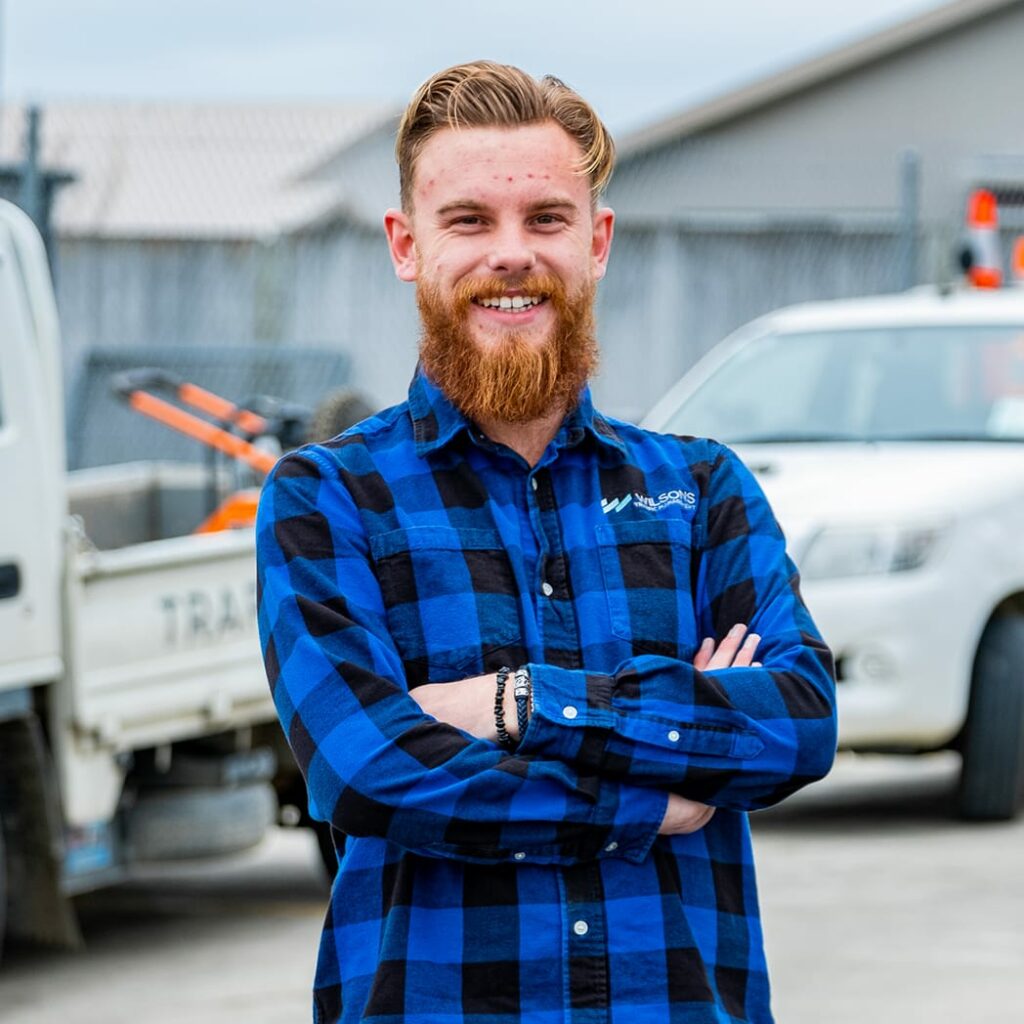 Aidan joined the Christchurch team as a skilled STMS in 2021 and has recently relocated to Nelson to fulfil the role as the Operations Manager. With Aidan's exceptional leadership and communication skills, he has proved to be a real asset to the Nelson branch. Keeping clients happy and ensuring operations runs smoothly is an integral part of Aidan's role. Not only has Aidan developed strong relationships with our clients, he keeps our office full of smiles and laughs too!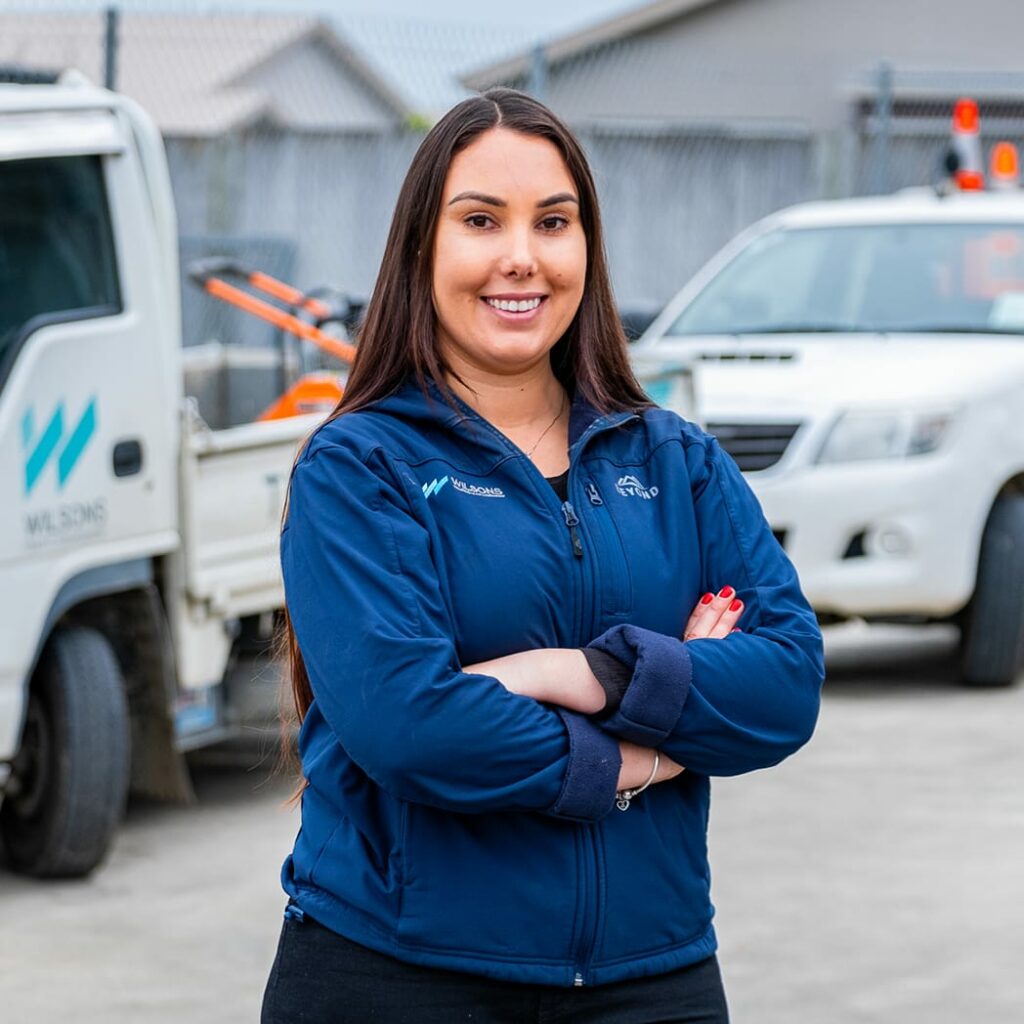 Charlotte joined the Wilson teams in 2021 where she worked tirelessly alongside Anaru to get the Nelson branch up and going. Charlotte loves working within a company that prides itself on building solid relationships and team culture. Charlotte works full-time in the Nelson office as the
administrator and is responsible for the paperwork, uniforms and assisting with day-to-day tasks.
She loves getting to know all the staff and prioritises creating a happy, inclusive and safe working
environment for the Nelson team.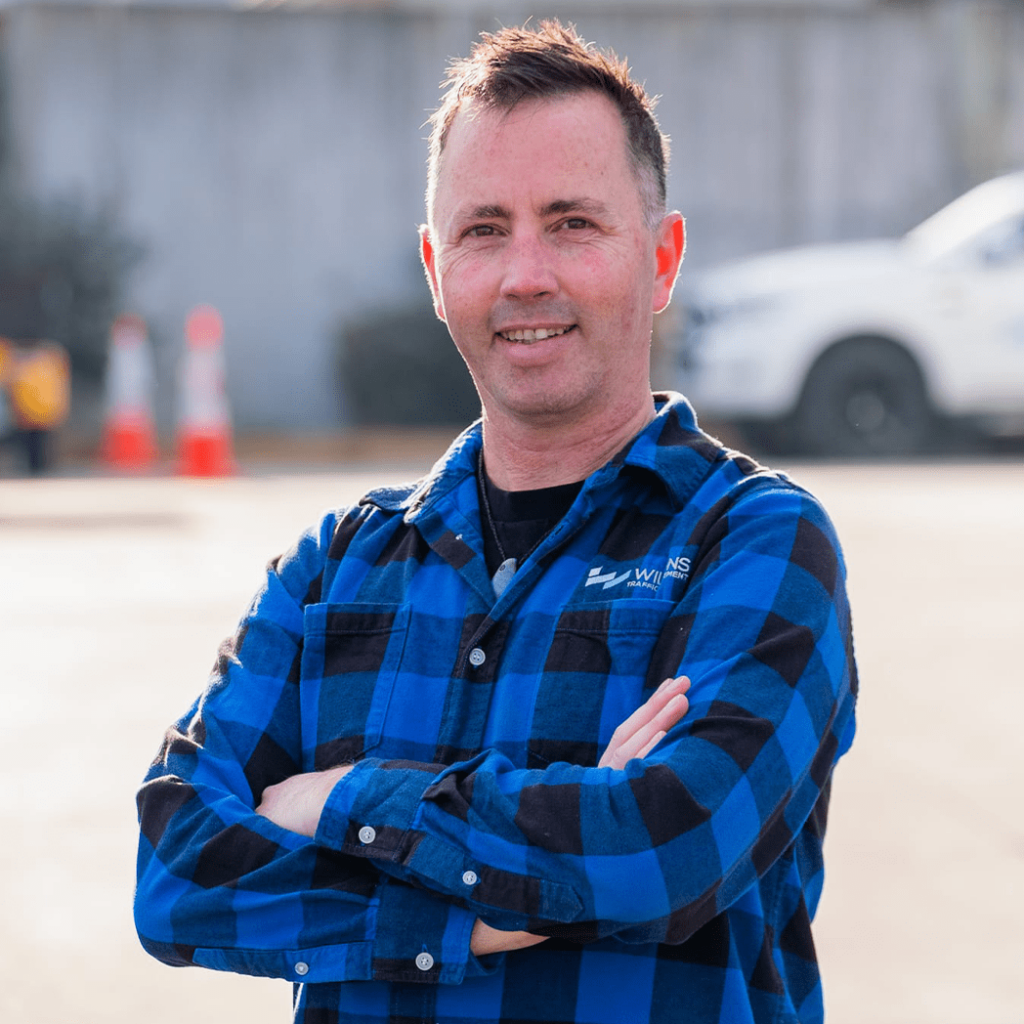 Tobin joined the Nelson branch in early 2022 as the in-house TMP Planner. He has extensive
experience on the road as an STMS on both Highway and Urban areas, and can troubleshoot any problem you may have with a safe and compliant solution. Friendly and approachable Tobin has attained a solid working relationship with the local TMC's and our current clients in and around the Nelson and Tasman regions. With a genuine passion for Traffic management and TMP Design Tobin is committed to giving you the best service start to finish for all your TMP needs.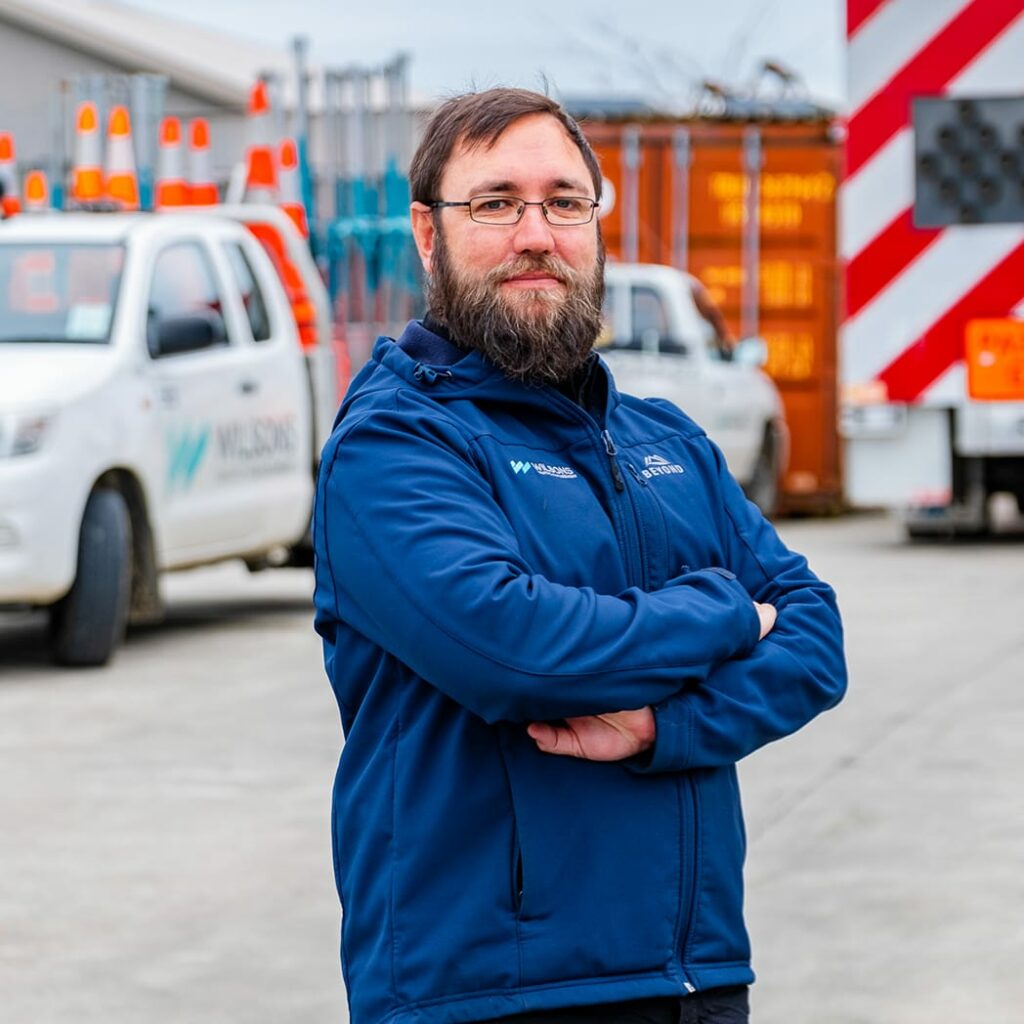 Ben has almost a decade of industry experience. Starting as an STMS for the Christchurch earthquake rebuild (SCIRT) he has worked on many varied worksites, projects and types of work activities. Ben has then spent a couple of years working in Murchison and Kaikoura on the inland route and SH1 to help with the rebuild of infrastructure from the aftermath of the Kaikoura earthquake in 2016. (NCTIR).
Ben was a branch manager in Blenheim for a couple of years and worked with the NOC and the Opaoa Bridge upgrade on SH1. Ben has experience working in Auckland as a training and compliance manager and is an Auckland Transport verified auditor. Ben is the newest edition to our Nelson office and is our training and compliance manager. He can help you with all your training needs.